A delicate, authentic and romantic stationery creation
All illustrations and calligraphy are exclusively created for you. Each clients, each couple is unique and deserves intentional curated process.
We are eager to create elements that will set the tone of your wedding day.
SEMI-CUSTOM INVITATIONS
Our Collections have timeless designs that have customizable options to make it match your wedding day and love story. We will be happy to help you pick the best color combinaison and all details coming with your suite. Perfect if you want a tailored experience in crafting your wedding invitations.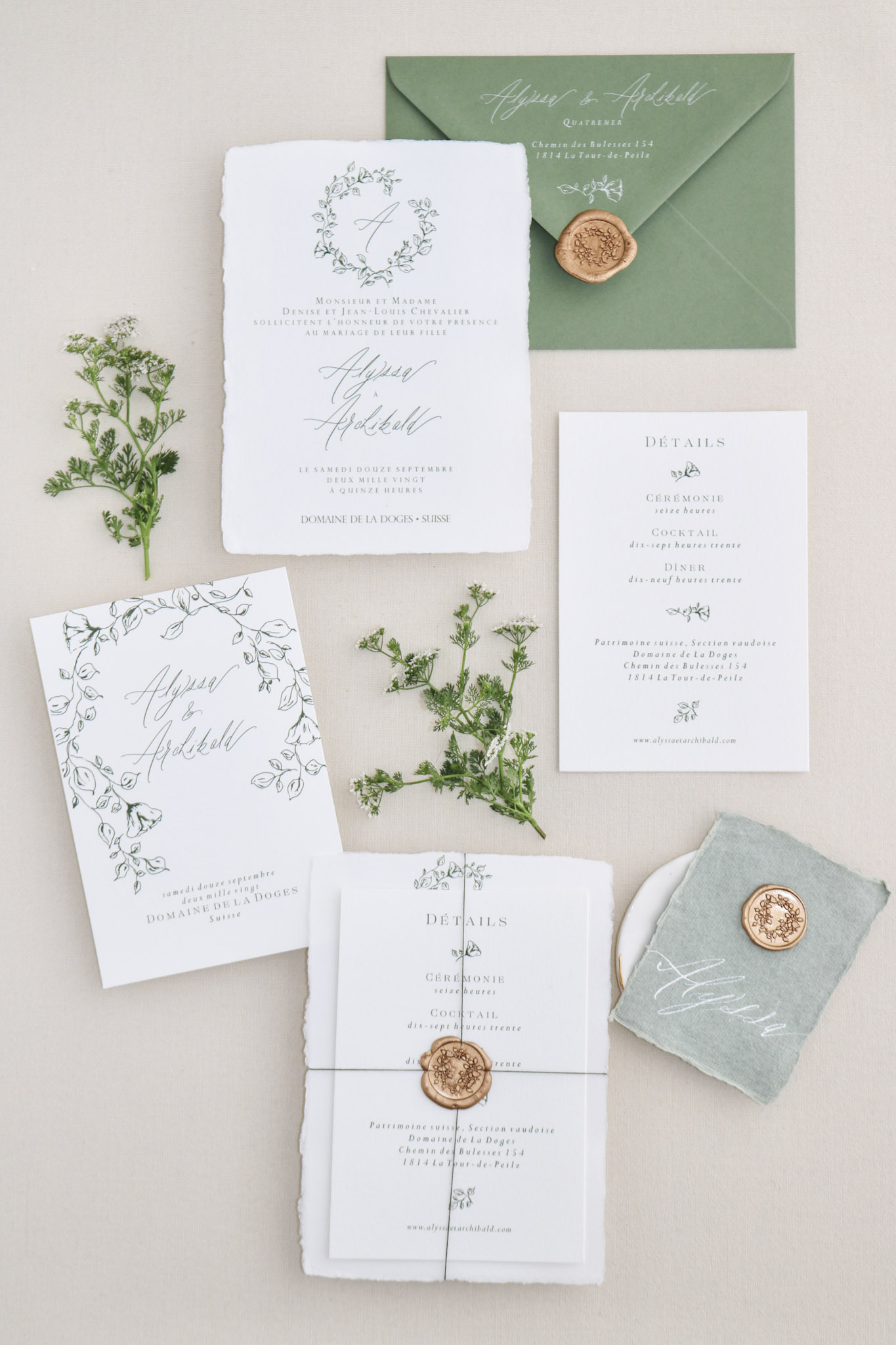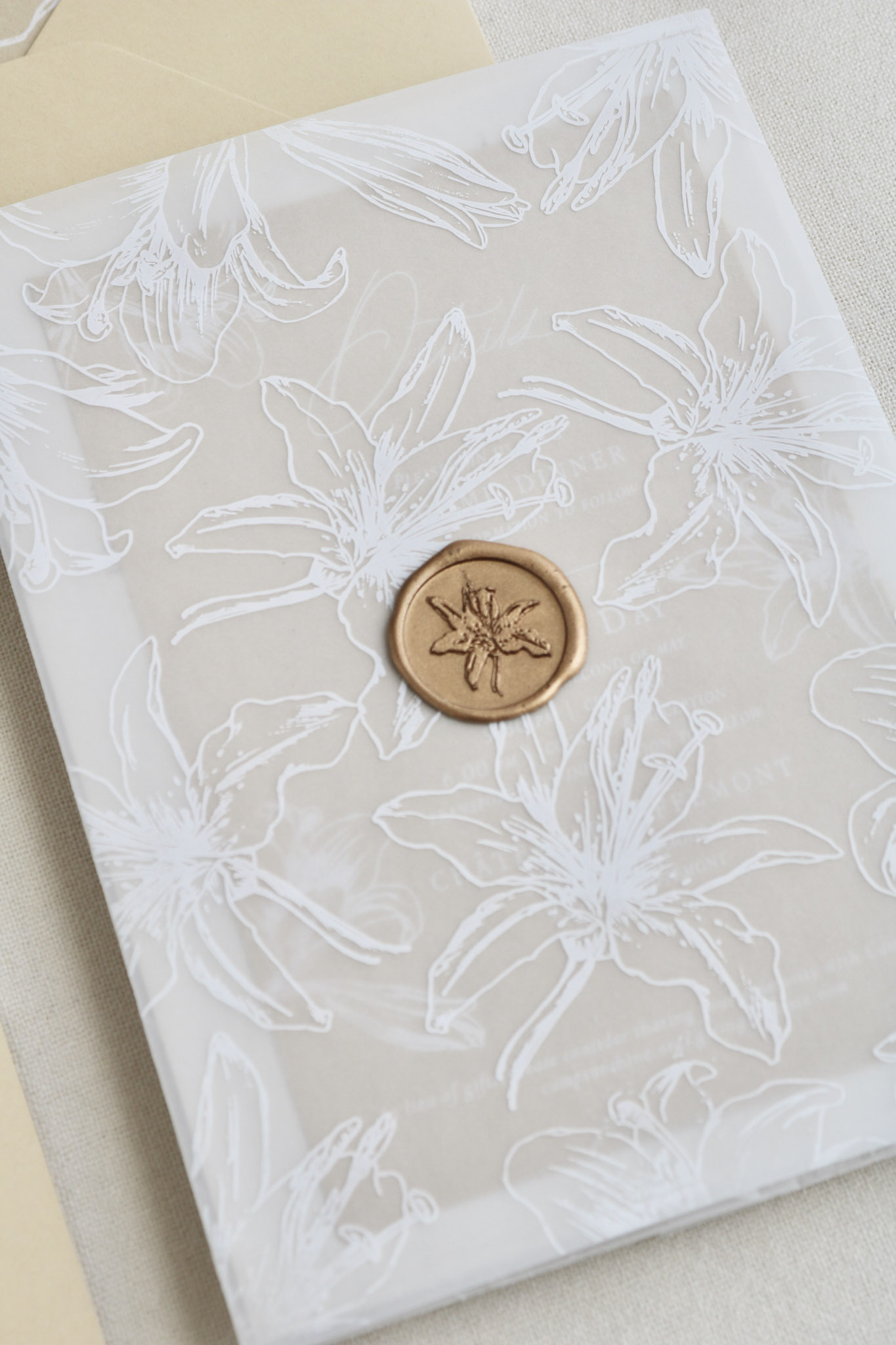 COLLECTION GUIDE
Our handcrafted semi-custom collections offer countless options to make it your own. We are proud to only offer high quality products, materials and designs. Everything you see has been designed in the studio, hand-drawn, hand-painted and handwritten.
We understand that planning your wedding requires a lot of focus and thoughts, and we are happy to make the invitation process as smooth and enjoyable as possible.
CUSTOM INVITATIONS
Bespoke and custom invitation
Inspired by your upcoming event's universe, by our creativity and experience, a full custom invitation suite is open to our imagination and ingenuity. We create cohesive designs that reflect your vision for the entire wedding from your invitations to your wedding day stationery needs.